Insights
Evolution of Experience Design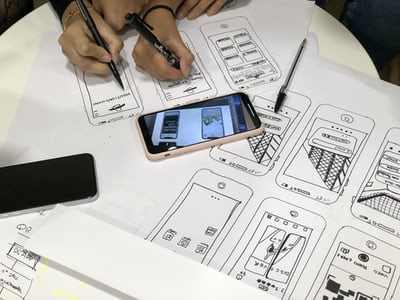 The Advancement of Experience Design in 2021
Experience Design, or UXD for short, is a methodology that refers to the processes supporting user interaction with a product or complex machine through various aspects. The aspects that UXD pertains to are the usefulness, accessibility, and desirability of a product relevant to the user experience. The tools that experience design incorporates are heavily linked to human-to-computer interactions. As such, there is a unique and highly precise set of rules and disciplines that incorporate the wide array of factors taken into account when considering user friendly design.
What Are the Benefits of UXD?
UXD implies the design of services, products, journeys, events, processes, and environments, all with a focus on the quality that the user perceives and experiences throughout. In the past UXD has focused too strongly on the customer experience at certain steps of the journey, such as at the point of sale, or at literal customer contact. However, with more and more user experiences moving online the focus must evolve beyond traditional notions of customer service and incorporate UXD throughout the entirety of the experience. But how does user experience design benefit your business? The various benefits of incorporating UXD in your business model may result in multiple positive impacts, such as increased revenue, customer loyalty, products, and services interaction, and a controllable cost driver factor.
User Experience Design trends in 2021?
The trends of User Experience Design are constantly evolving and reaching new levels of advancement. Moreover, during these stressful times of the COVID-19 pandemic, certain aspects may hinder many businesses' future prospects. Nonetheless, let us take a look at some principles of experience design that can work at almost every stage of a consumer's lifecycle.
Personalisation and Hybrid Experiences
The advancement of UXD serves to enrich user experiences and provide users with more ownership of their progression, with increased focus on personalisation. Allowing users more ownership over their experience, and to select their preferences help create a more unique and intimate experience personal to them. This is echoed in the events of the last year with the increased focus on social distancing and importance of personal space.
Online technologies, thanks to virtual and augmented reality, are crucial for developing users' experiences who are unable review products and events in-person. Primarily, it was gaining popularity due to geographical limitations however, the global pandemic has amplified this factor exponentially in the consideration of UXD. Allowing for user interaction with their respective surroundings aided by UX technology, this creates a augmented and multi- layered experience far superior to traditional virtual experiences.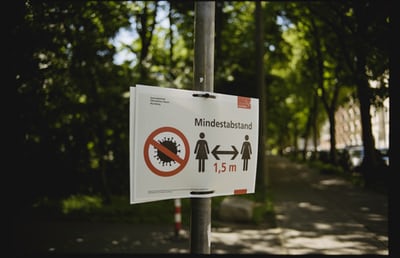 Pioneering Engagements Forms, Micro Experiences, and Enhanced User Journeys
Social distancing is now a major aspect of modern-day life surrounding public places due to the pandemic. It is no secret that the way people interact with their favorite brands and products has undergone massive change in the past year. The introduction of touch-free, or more appropriately, contactless technology such as AR, gesture controls, facial recognition, and voice assistants, versions of which are found most modern phones, will have long-lasting effects on how people interact, even after the pandemic.
Until the effects of the pandemic lessen, and people feel safer in travelling further afield to seek out new experiences, the creation of micro-experiences with smaller scope for use at home and peoples personal space will continue to gain traction.
On the flip side the use of outdoor space, in order to appropriately distance individuals, is also offering new user experiences. This is particularly evident within the  arts sector, with festivals, live performances and even movie screenings moving from indoor to outdoor spaces, and supporting new technologies to help implement these changes.
All indications show that we can expect new avenues of enhanced user experience via different technologies. Despite social distancing requirements, businesses can develop detailed user journeys for an unparalleled experience.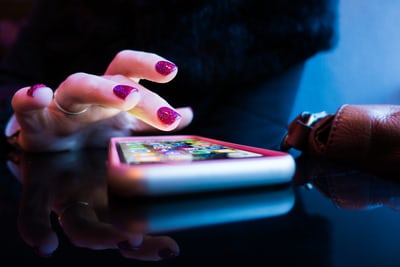 Wrapping Up
As the global pandemic restricts mass-gatherings and interactions in public places, adaptive methods and techniques can consequently result in the evolution of User Experience Design. This enables businesses to improve their users' experience relative to both their products and services, in terms of accessibility, durability, and usability. Ultimately, it can lead to enhanced consumers' satisfaction while increasing revenue for businesses.
If you'd like to learn more about UXD, business design or design thinking neue happens to have an inhouse team of interaction design experts, business design experts and design thinking experts who will not only answer your questions but can help your digital business or brick and mortar business become extraordinary.